August 2nd, 2012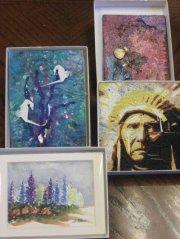 On Thursday, August 2nd, I will be participating at the Art Walk in Newhall, CA for the unveiling of the City of Santa Clarita's Art2Go Vending Machine Project. I am one of the 10 participating artists for this wonderful project. Local residents will be able to purchase original works of art for $10, and the vending machine will move to various locations throughout the community.

(photos of work from participating artists)
October 2nd, 2010
On October 17th, the Santa Clarita Artists' Association will present their 21st Annual Art Classic. Join us for an afternoon of Fine Art & Musical Entertainment. Award Winning Fine Art on exhibit and for purchase. Meet the Artists! Complimentary Wine, Hors d'oeuvres and desserts will be served.
Be sure to stay for the Awards Ceremony & Silent Auction!


July 3rd, 2010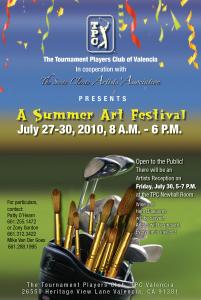 I will be featuring "Kauai Serenity", "Star Gazing" and "Hanging Out" at this event in July:

The Tournament Players Club, in cooperation with the Santa Clarita Artists Association will present a Summer Art Festival at the TPC Valencia from July 27-30, 2010! A great variety of artworks in different mediums will be displayed all day in the lobby of the club, and a special Artists Reception will be held on Friday, July 30, from 5-7 P.M. with around 25 artists present. Wine and Hors D'oeuvres will be served.

Artworks of different mediums including award-winning pieces as well as sculptures will be displayed at various areas of the lobby for the public to enjoy.
The 4-day event, including the Artists reception are open to the public. Artworks are available for sale.